Home Theaters
Our experts design and build custom home theaters that are as functional as they are fashionable. We can handle any project, large or small, and work to find the design that suits your style and budget.

Custom Cabinetry
From designing home offices to installing fireplace mantels, we do it all. We also offer specialized organizational services to help you maximize your workspace.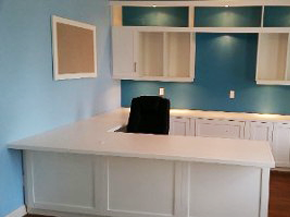 Free Estimates & In-Home Consultations
Proudly Serving the State of Florida, including the following areas: Orlando, Tampa, Palm Beach County, Miami Dade, Naples, Fort Myers, Jacksonville and Orange Park.